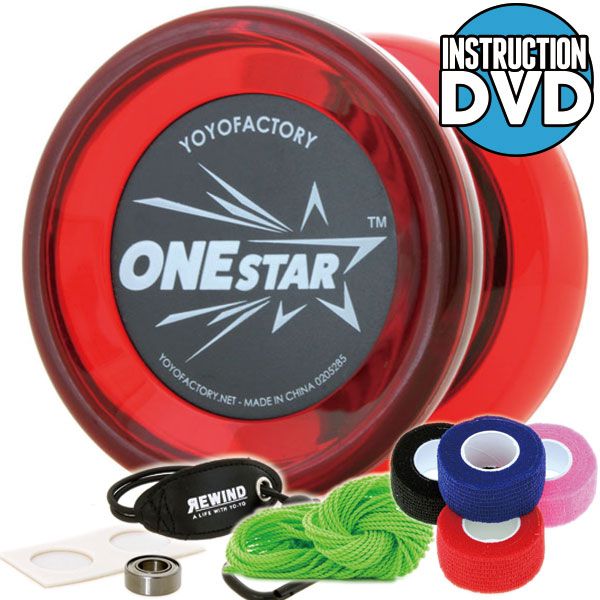 BEST FOR BEGINNER
From beginners to intermediate players, the Onestar is a great choice to practice your first binds, or enjoy some responsive play.
This new Onestar is the renewal model of the very popular original, which is many peoples' first yo-yo and has helped so many young players step up to bind responsive play. It's an improvement to make it even easier than before to advance your skills.
Onestar Beginner Set
PERFECT SET
Master the basics of yo-yos with this set, which contains everything you need to level up!

If you want to start playing yo-yo. If you don't want to miss anything you might need and go "shoot, I should've bought that too!" If you maybe have a yo-yo or two, but want to level up. If you used to play and want to try your hand at it again, this set is perfect for you!

There are so many tricks out there now, and certain tricks call for certain types of yo-yos. By getting this set, you'll be ready to blast through the trick lists. With the 720 and Onestar that come with this set, you'll be ready to cruise through basic trick sets, which includes string tricks and two-handed looping.
Basic Master Set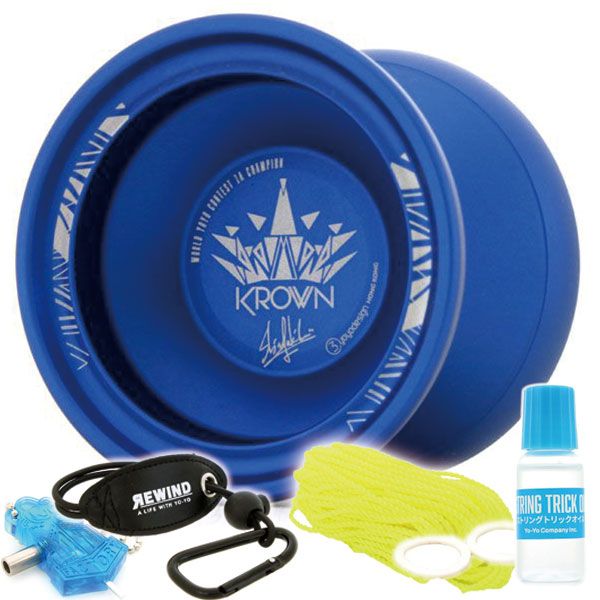 BEST ADVANCED SET
Currently, "bind" yo-yos, which do not pull back, are the mainstream. About 90% of newly released yo-yos are of this bind type. This increases the spin time by dozens of times. We took care to make a high performance model for competitions fit in the palm of the hand and feel comfortable so that anyone can easily pick it up.Best selling model produced by World Champion, Shinya Kido!
Krown Metal Yo-Yo Set
Learn & Watch Videos about Yo-Yo